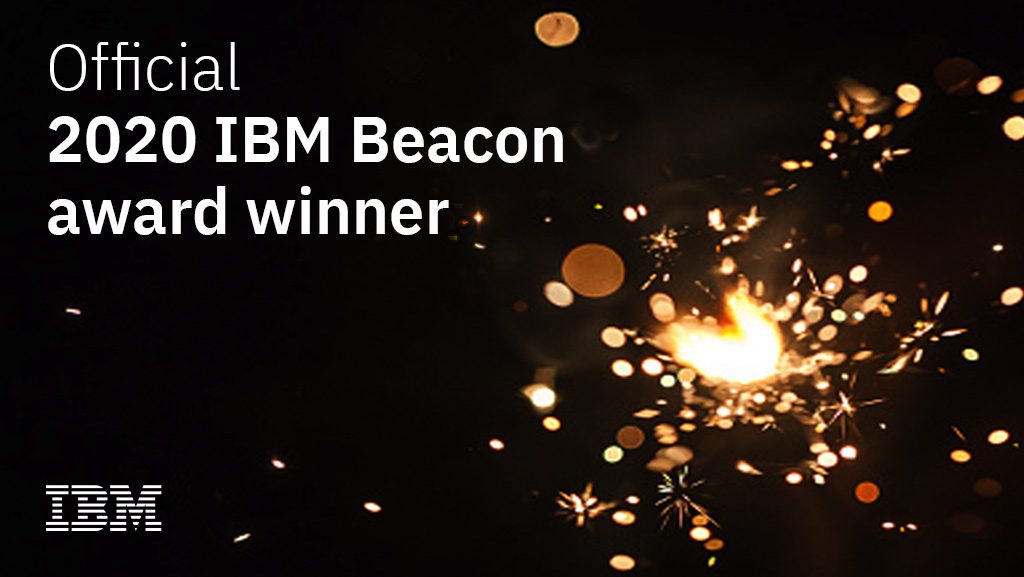 2020 IBM Beacon Award winner
Fusion Broadband is honoured and extremely pleased to announce that we are a 2020 IBM Beacon Award winner for Outstanding Infrastructure Services Solution. This auspicious award will be presented during the IBM Think digital conference on May 5, 2020. Winning this award validates our achievements and our dedication to delivering business value through our global, white-label SD-WAN solutions for our rapidly growing partner network.
Since 2011, Fusion Broadband has provided advanced SD-WAN services to the global market, which solves business connectivity and wide area networking challenges from a two site SME to a two thousand site Enterprise deployment.
Our next-generation SD-WAN solution is the ultimate platform on which to transform existing legacy or MPLS networks into agile, flexible and scalable networks, suitable for conducting business in the 21st century.
Our unique approach allows our clients to build sophisticated SD-WAN solutions, integrating public and private cloud core networks, with licensing options for ISPs and MSPs.
It was this solution, primarily backed by the IBM Cloud network that has seen our company exceed all growth targets year on year.
Fusion Broadband was selected as one of only 17 total Beacon Award winners across the IBM portfolio, standing out among dozens of global applicants. Winners were chosen by a panel of expert judges that consisted of industry experts, IBM executives and industry analysts who recognised how this SD-WAN solution sparks client innovation with IBM technology. This win is a testament not only to our commitment to innovation, but also to our end users and their satisfaction and business growth. We hope that you will celebrate with us, and that this honour reinforces your decision to work with us as a trusted technology partner.
The IBM Beacon Awards recognise IBM Business Partners that deliver exceptional solutions to help drive business value and transform the way clients and industries operate. For more information on the 2020 IBM Beacon Awards, including a detailed list of winners, please visit: www.ibm.com/partnerworld/events/beacon-award-winners.