Fusion Broadband is a unique broadband bonding solution- not an ISP. In short, Fusion Broadband simply fuses multiple broadband connections together to make a faster Internet connection with more reliability.
We provide businesses with an easy, affordable, broadband bonding service that is ISP independent and provides customers ultimately what they need; high speed data connections with more reliability and stability.
Fusion Broadband has been bonding broadband services for over four years. Our current bonding technology is in its fifth generation and has been used to bond connections in Australia, North America, Asia and Europe. In Australia we provide services for government, councils, schools, emergency services, large corporates and small businesses in every state, all capital cites and many regional locations. In addition, Fusion Broadband also bonds connections in Philippines, Singapore, Malaysia, Indonesia and many other SE Asian centres.
Fusion Broadband not only prides itself on providing a stable and reliable bonded broadband service, we also have many options and inclusions that can boost your broadband service even further.
Even better – all of these options you see here are included FREE!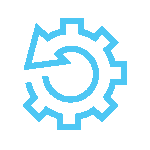 Faster Throughput
More speed means your applications and business become more efficient. Bonded connections can very quickly build high speed, highly redundant broadband connections.
TCP Acceleration
Fusion Broadband's TCP Acceleration process is designed to maximise bonded throughput on unstable connections.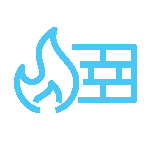 Bonded Link Compression
Bonding your connection can boost your speed up to 400% on compressible data.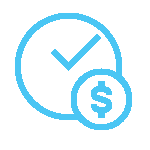 Quality of Service
QoS is all about making sure your time critical applications get priority of your available bandwidth when they need it.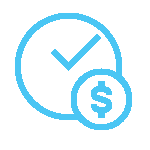 Failover/Failback
Broadband bonding gives you seamless multi-path redundancy with minimal packet loss and no IP address changes through a connection failure.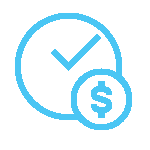 Security
Fusion Broadband Link Encryption gives you AES 128, 256 or SALSA 20 256 encryption between all your bonded sites for peace of mind.
Our Partners and Resellers
Fusion Broadband has a number of Resellers and Partners across Australia. Whilst we are very happy to sell our service directly to you, if you have limited IT expertise your preference might be to enlist the assistance of one of our resellers located near you who can install our bonding service for you.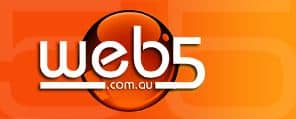 Bonding ADSL (any variant), EFM, SHDSL, EoC
ISP independent; bond multiple ISPs for redundancy
Bond any combination of connections with different speed profiles
Seamless failover/failback through multi-path, multi-technology connection redundancy
Easy installation
A cost effective bandwidth boost
Sophisticated bidirectional QoS
Bonded connection encryption for the ultimate in data security
Here is a selection of some of our clients. Our customers bond anywhere from two lines with a single provider, to five lines with multiple carriers and unattended 4G seamless failover. We provide our service to schools, local councils, government agencies, SMEs as well as large corporate clients. With broadband bonding being available to the entire DSL footprint across Australia, there are very few businesses we can't assist!
So if you're quoted $3,500 per month for a 10/10 Ethernet service, why not bond four ADSL2+ services together for a 60/4 service and save $32,000 a year!?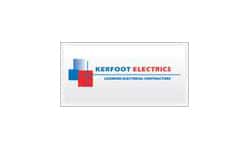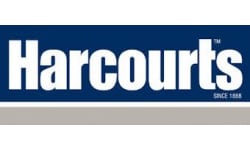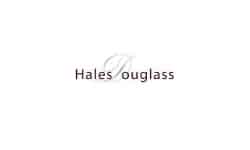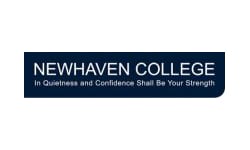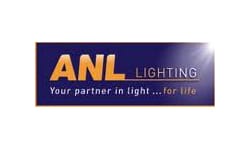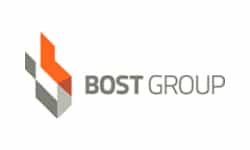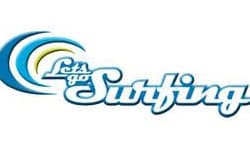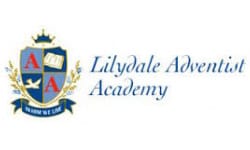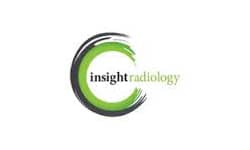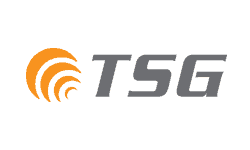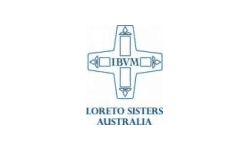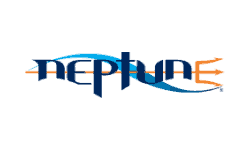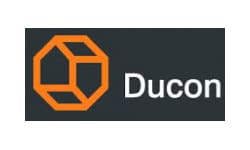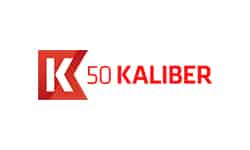 InsiteSJC have enjoyed a number of years serviced by Fusion Broadband. We have had 3 ADSL services from 2 different providers bonded to supply one seamless Internet connection to our systems which has provided Internet speed and bandwidth far beyond what was previously available.This has enabled confident use of cloud technologies for financial and job management and document management for about 15 users. Fusion Broadband have always provided prompt reliable service. The web console provides a myriad of useful information and bonding controls and the live chat is an invaluable means of communication and accessing prompt technical support.

Surveyor/Partner, InsiteSJC

I would like to thank you for services and support that you and team at Fusion Broadband have provided us within last few years.We see Fusion Broadband as innovative company, providing great customer support and quality service. The technology and bonding solution you provided helped us overcome limitations of services provided in our area and allowed our growth to continue with minimum impact on our operations.I wish you all the best for future and more happy customers to come on board.

IT Manager Unique Health Products

The Fusion Broadband bonder was great – super easy to set up. It "just works" and the reporting was excellent. It really got us out of a lot of trouble there for a few months. Thanks again.

Senior Manager Information and Systems Berry Street

Bonded Internet was our plan-B. It should have been our plan-A! The Fusion Broadband Bonded Internet service is very cost effective, functions exactly as advertised (if not better) and is typically provisioned very quickly (we were up and running within two weeks). You'd think a bonded service like this would be flaky and buggy, but Bonded Internet is robust and thorough.

IT Administrator, Wycliffe Christian School

We deployed bonded ADSL about two months ago. Fusion Broadband had great attention to the detail for a seamless changeover. Since then we have experienced 10 times download and 5 times upload speeds, more than promised thanks to compression. Combined with NO failover time this is an outstanding service. We won't ever look back.We use a web based program internally. Our fast internet has made 'working' more pleasurable than ever!

Sales Consultant, Progress Printing

I am a happy Fusion Broadband customer almost before becoming one! And now that my service is up and running, I have nothing but awesome things to say; and not only for the actual internet speed (which is more than promised/expected), but also for the amazing customer service, care and attention Fusion Broadband have demonstrated. Keep it up!

Senior Technical Consultant, ServiceNow

The equipment arrived at the office ready for deployment. We focused on upgrading the topology and then plugged the Fusion Broadband hardware in – it worked straight away…problem solved!!!

Northern Beaches IT Services Senior Consultant

We noticed the results immediately! We arrived in the morning as usual and as we all logged in, the Internet didn't slow down as usual. We were all online and everything we do is now faster.

Ben White, Harcourts Dee Why

The event (Mandurah Crab Fest 2014) was a great success due to the fantastic commitment to service that the Fusion Broadband team gave us from the very beginningThe event promoters were pleased as this was the first time the event was able to be broadcast in High Definition and they will definitely be using Fusion Broadband for next years event.

Managing Director, TSG

We are very pleased with Fusion Broadband and the service they have delivered. Their solution identified with our needs, providing an effective ADSL bonding solution without the complexities of comparative products. In terms of RDP, our Malaga site uses it to access our ERP and CRM systems. Can definitely attest to an enhanced user experience ever since implementing bonding.

Senior Network Administrator, Neptune Asset Integrity Services

Fusion Broadband bonding service is perfect for schools. We have installed it at both Nowra and Shoalhaven and haven't looked back. It fits the budget and works. Once the NBN hits our front lawn we will still use it for redundancy and aggregation; but until then we will be happy knowing we have the fastest speed we can possibly get in our area.

ICT Manager and Systems Administrator, Nowra Anglican College